My Interview in the PLSO Newsletter
[I did this interview for the student newsletter produced by Santa Clara Law's Privacy Law Student Organization (PLSO).]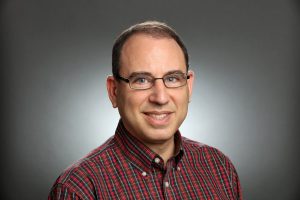 PLSO would like to congratulate our faculty advisor, Professor Eric Goldman, on his new role as Dean of Research here at Santa Clara Law. Professor Goldman is also the faculty advisor for the Internet Law Student Organization (ILSO), the supervisor for the Privacy Law Certificate, and co-directs the High Tech Law Institute (HTLI). Throughout his career, Professor Goldman has become an expert in the field of Internet and Privacy Law, to name a few, and is the leading expert on Emoji law (yes, such a law exists). We checked in with Professor Goldman to learn more about his current research, how 2020 went, and his general thoughts for 2021. We also asked him about his new role, how students can get involved in research, and how he manages to balance it all. 
Q: What are some topics/areas that you are currently researching?
A: I'm just finishing a 2+ year project called "Content Moderation Remedies." It looks at the options available to Internet services to address rule violations beyond the obvious options of content removal or account termination. 
When that project is complete, I'll work on my next project, called "Validating Transparency Reports." The project will look at the unique challenges of confirming the accuracy of Internet services' transparency reports.
Another major 2021 project will be covering the Section 230 reform bills introduced in Congress. I expect dozens of bills will be introduced, and parsing them will be time-consuming and tedious.
Q: 2020 was a dumpster fire. Were there any developments or failures in privacy that really surprised you?
A: I was surprised that other states did not enact a comprehensive consumer privacy law modeled on the California Consumer Privacy Act (CCPA). It's inevitable that other states will pass their own laws, but the pandemic definitely slowed down their efforts.
While not surprising, I was disappointed that California voters approved Prop. 24, the California Privacy Rights Act (CPRA). That law will produce many headaches for Californians. 
I was also disappointed, but not surprised, that Congress didn't make more progress on passing a comprehensive consumer privacy law that preempts state laws like the CCPA/CPRA. We will desperately need a single national legal standard as soon as other states clone-and-revise the CCPA/CPRA.
Q: What privacy problems are already happening in 2021 or do you foresee happening?
A: We are continuing to experience major cybersecurity breaches, like the SolarWinds hack, the theft of valuable government information during the January 6 Capitol insurrection, and the hack of Parler's customer information. These breaches are likely to lead to adverse consequences we haven't fully experienced yet.
Also, the CPRA will require a lot of hard work in 2021 to get ready for its January 1, 2023 effective date. I expect California privacy professionals will be stretched thin trying to monitor those developments along with everything else they are doing.
Q: What are you looking forward to most in your new role?
A: I am most looking forward to singing the praises of the work my colleagues are doing. There is so much amazing research being done in the law school, and I get the honor of evangelizing that work to the world.
Q: What are ways that law students can get involved in research? (Asking for 1Ls who haven't gotten the on-campus interaction who might now know how that works)
A: If students want to help faculty with their research, often it's as simple as just letting the faculty member know! If you're excited about an area that faculty members are researching, many faculty members would love to have you on their teams.
I hope students will also consider working on their own research projects. Students can use their research projects to build and demonstrate their professional expertise, which can impress employers and make valuable connections. Research projects can take many forms, not just lengthy law review articles, so there are lots of possibilities for creative and motivated students. Students can get started by joining a journal, taking a course that requires a paper, or approaching a faculty member with a research idea and asking for help.   
Q: Law students balance classes, orgs, journals, jobs, etc. You also balance a lot of work on campus and off, do you have any advice you'd want to relay as to how you make it all work?
A: Like most students, I find it hard not to lament all of the things that I hoped to do but didn't! But I do have one advantage: I love my job and virtually all of the tasks I do every day. As the old adage goes, find a job you enjoy doing, and you will never have to work a day in your life.
Over the years, I have gotten much better about saying "no" to projects that I wasn't totally excited about, even if I could do them well or would have enjoyed some aspects of them. Weeding out those projects has freed up time to work on the things I enjoy more.
Also, I am constantly evaluating and pruning the information sources I consume. For example, periodically I review the list of people I follow on Twitter and unfollow those that aren't working for me (even if I really like the person). I also periodically curate my RSS feeds[FN] to unsubscribe from feeds that aren't adding enough value.
[FN] I bet many students don't know about RSS. It's a technology that notifies me when websites add new content so that I can see just the new material without having to proactively check for it. I have about 160 RSS feeds. They are a critical part of my research function and make me far more efficient than I could be otherwise. I use Feedly as my RSS reader.