Join Team Lisa at "Your Next Step is the Cure" 5K, San Francisco, Sept. 21
You recall that my wife Lisa has lung cancer. There is a seemingly endless supply of athletic fundraisers for cancer generally and lung cancer specifically, and we appreciate how family and friends have organized "Team Lisa" tributes at several of these events.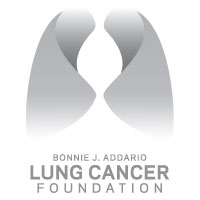 The 6th Annual Your Next Step is the Cure San Francisco, CA 5K, by the Bonnie J. Addario Lung Cancer Foundation, is another fundraiser in the genre, but with a big difference. For the first time, Lisa is organizing her own Team Lisa, and we anticipate the entire Goldman family (Lisa, me and the kids) will be there to participate. We have benefited substantially from the help of the Addario Foundation, and we are happy to support their work.
The event is September 21, 2014, at Lake Merced in San Francisco. They will have both a run and a walk. The Goldman family will be doing the walk. If you are able to join Team Lisa, pre-registration is $30. If you can't join us in person but still want to donate, there is a donations page.
I'm excited about enjoying another beautiful day in California as our family and friends walk together to support Lisa. We hope to see you on September 21!