My Stepfather, Stuart Hauser (1928-2020), Has Died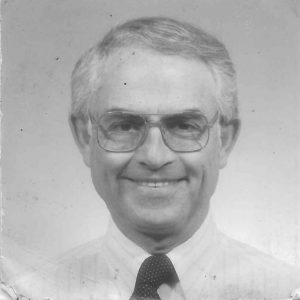 My stepfather Stuart Hauser died yesterday at the age of 92. His body and mind steadily declined over the past decade and finally gave out. We miss him, but in this post, I want to celebrate his life.
Stuart's childhood included the tragic untimely deaths of his father and younger brother. He was born as Stuart Weisman, changed his name to Stuart Podhauser when his mother remarried, and changed his name again to Stuart Hauser as a young adult. He was part of the Silent Generation that selflessly served our country. In 1945, he enlisted in the Army at age 17 and served in post-WW2 Korea as a clerk. (He had the rare and valuable skill of knowing how to type). He is a WW2 veteran.
After the military, he earned a physics degree from Texas A&M and then entered the nascent computer field, where he achieved professional success and advanced to progressively greater managerial responsibilities. In 1970, he switched to a consulting career, which included two different stints at SRI and a stint at famed Xerox PARC during its halcyon days.
Stuart was a part of our family for nearly forty years. Stuart started dating my mom some time around 1982-83, and they married in 1986. Although I was already in college at the time, I always viewed him as an inspirational father figure. I will remember him most for his sunny disposition and sense of humor, being one of the hardest workers I've ever known, and his unshakable dedication to my mom and our family. I am a better person for having Stuart as my stepfather, and we deeply feel his absence from our family. ז״ל.
A gallery of photos of Stuart.