The eBay In-House Legal Department's Remarkable Legacy of General Counsels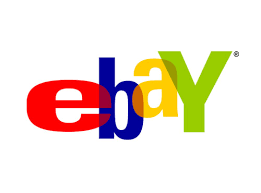 Over its quarter-century history, eBay has had numerous industry-defining legal accomplishments, including: the VeRO program as a supplement to the DMCA's 512(c) safe harbor; the U.S. Supreme Court ruling in MercExchange v. eBay, which dramatically clipped the legal tools available to patent trolls; Tiffany v. eBay, which redefined secondary trademark infringement online; Section 230's applicability to online marketplaces (including the Stoner, Gentry, Hill, and Inman cases); and much more.
What explains these extraordinary results? One possibility is that eBay's legal department had extraordinary talent.
As additional evidence supporting that proposition, consider the impressive legacy of eBay legal department alumni. Over the years, eBay's in-house legal department has been a major source of future general counsels, especially in the Silicon Valley. The following list, assembled by former eBay lawyers Michelle Fang and Allyson Willoughby, enumerates over 50 former eBay in-house lawyers who became general counsel at one or more other companies:
Frederic Altenbourger // BlaBlaCar
Geoffrey Brigham // Wikimedia Foundation
Thomas Brown // Worldpay
Rob Chesnut // Chegg, Airbnb
Jay Clemens // Lenovo
Foekje Croles // Bloomon
Alyssa Harvey Dawson // Sidewalk Labs, Harman Int'l
Sharda Del Castillo // Affirm
Daniel Dougherty // Monster Inc.
Rebecca Eisenberg // Adbrite, Trulia, Reddit, Vouch
Russ Elmer // ServiceNow, Lending Club
Michelle Fang // Turo
Chris Ferro // Xoom, Flexport
Sandy Godsey // Metawave
Susanne Grohe // Bundesdruckerei [note: she worked for PayPal Germany]
Senay Gurel // Voodoo.io
Mary Huser // Blackberry, Poly
Deepak Jacob // Star India Pvt
Tom Jeon // Backcountry
Katrina Johnson // WiseTech Global
Kelly Kay // Yapstone
Henrik Lejdeborn // Yubico
Brian Levey // Upwork
Brynly Llyr // Ripple, Celo
Robert Mahnke // Uplift, Fundbox, Plastiq
Paul Massey // CrowdCube Ltd.
Alexandre Menais // Atos
Rob Miller // King, Improbable, Deliveroo
Marina Mitrevski // The Iconic
Jay Monahan // ResearchGate, Vuze
Alison Nicoll // Upstart [note: she worked for eBay's PayPal operation]
Brandon Pace // Lending Club
Christine Poulon // Blispay
Michael Richter // The Fin Exploration Company
Alida Rincon // Yapstone
Marty Roberts // Linden Lab, RPX
Jessica Rossman // Credible
Marc von Samson-Himmelstjerna // Groupon International
Adam Sand // ZL Technologies, SK Planet, Shopkick
Léah Schlesinger // NEXTracker
Lisa Schlesinger // Tipalti
Aiga Senftleben // Billie, Funding Circle Deutschland GmbH
Brad Serwin // Glassdoor
Scott Shipman // Sensity Systems, AppLovin
Daniel Smith // Videology
Susan Stick // Evernote, One King's Lane [note: she worked for eBay's Skype operation]
Rob Stienes // Preferred, Radial
Adrienne Sum // Dwolla [note: she worked for eBay's PayPal operation]
Daniel Tangeman // Urban NC Bricks
Kent Walker // Google
Sivan Whitely // Square
Allyson Willoughby // Method Products, RockYou, Glassdoor, CareZone
Please email any additions or corrections.
The obvious next question is: how did eBay aggregate and develop so much talent? Significant credit surely goes to Michael Jacobson (known affectionately as "Mike J"), eBay's first General Counsel. He became one of the longest serving General Counsel in Silicon Valley, serving 17 years in the role. He has repeatedly said that he's proud of how his former staff went on to amazing career opportunities after eBay.
(Thanks to my graduate fellow Brent Weigel for verifying the information in this post).